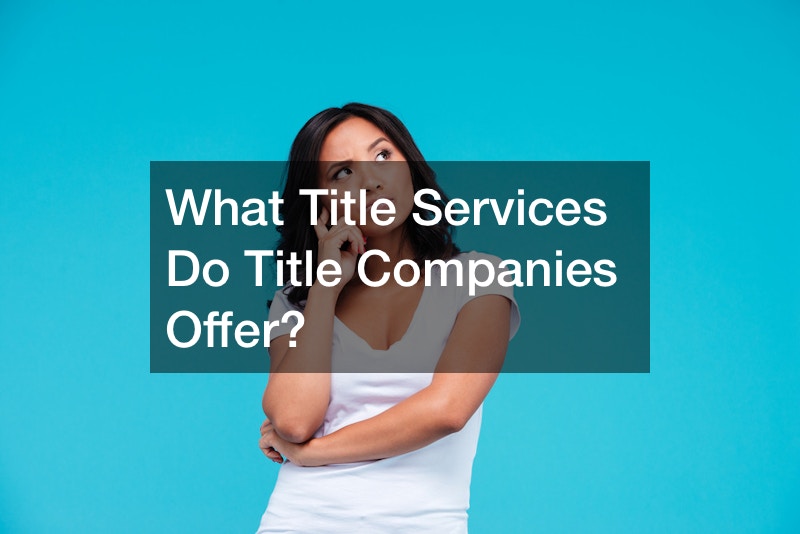 Home
What Title Services Do Title Companies Offer?
Title services companies are firms playing a vital role in real estate transactions. Their primary function is to ensure that the property being sold has a clear title. This will keep the owner free from any legal disputes or claims that could jeopardize their ownership rights.
When a property is set to be sold or refinanced, they conduct a comprehensive title search to review public records and ascertain the property's ownership history. This process identifies any liens, encumbrances, or other issues needing resolution before the transaction can proceed. After completing the title search and resolving any issues, they issue a title insurance policy. This policy protects the buyer and lender from future claims against the property's title, providing financial security and peace of mind.
Also, title companies handle escrow services during real estate transactions. They act as neutral third parties, holding funds and important documents related to the sale until all deal conditions are met, at this point, the property ownership is transferred to the buyer. This type of company works closely with real estate agents, attorneys, and even lenders to ensure a smooth and successful closing process. Their expertise in handling title matters and managing escrow provides a crucial layer of protection for both parties – buyers and lenders – in real estate transactions.
A title services company plays an integral role in real estate transactions. They ultimately ensure transactions can be completed securely and confidently. Search online to find the best title companies in your area.
You may also like